Our solutions help you align your business processes, technology and properties. Our goal is to make your business more efficient and effective in every aspect. Our Property Management Solutions have a proven track record with Condominiums, Corporations, Rentals and Commercial properties. It can be customized to the individual needs of businesses in many different markets.
For a free demonstration &nbsp &nbsp Contact Us >
Our Solutions
Arcori offers a number of solutions to help you run your business more effectively. Our solutions range from Property Management Software to Client Services. We integrate our software solutions with your business processes to allow a seemless transition between them.
At Arcori we understand that you are managing properties on behalf of the owners. Whether that owner represents a condominium, corporation or individual property owner, our goal is to allow you to be more cost effective and generate more revenue while providing greater service to your customers.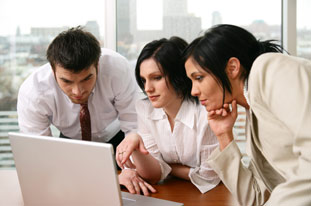 Property Management Software Created to Benefit You
Arcori PM is a fully featured property management solution designed to help you manage all aspects of your business. It is more cost effective and user-friendly than any other product on the market today. Our software can be used to track all vital information for managing properties in these four core areas:
Property & Tenant Management
Accounting Management
Maintenance Management
Document and Record Management
The Software has the ability to create owner statements, owner reports, special assessments, integrate with automatic banking, sets up annual budgeting, and has a client owner portal capable of online payments. Learn More >
A Custom Made Implementation Plan
At Arcori we believe that the implementation of any software package needs careful thought and a well-executed plan. Our experienced team can work with you to craft a plan that will ensure the effective customization and roll out of the software. Our goal is to ensure you maximize your investment and improve the efficiency and effectiveness of your organization with the use of Arcori PM.
Additional Client Value Add Services
The Arcori team has a wide range of skills and experience in Property and Facility management and can provide additional services to help your business. Arcori offers sustainable business solutions and management consulting services to help bolster the successful implementation and use of our software. Some of the services we provide to help you, include:
Organizational Reviews
Software Analysis
Governance
Review of Business Processes
Review of Policies and Procedures
Client Services (such as Reserve Fund Analysis)